Doukyonin wa Hiza, Tokidoki, Atama no Ue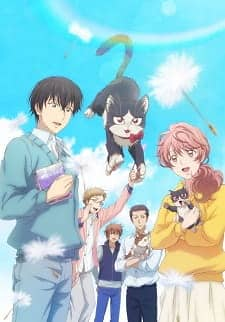 Japanese: 同居人はひざ、時々、頭のうえ。
Premiered: Winter 2019
Aired: Jan 9, 2019 to ?
Status: Ongoing
Genre: Slice of Life, Comedy
Durasi: 24 min.
Episode: 12
Rating: PG-13 - Remaja
Studio: Zero-G
Sinopsis
Novelis Subaru Mikazuki, orang yang pemalu dan kurang ramah dengan orang lain, dan Haru, kucing yang telah menjalani kehidupan berat sebagai kucing liar. Ini adalah kisah mereka yang tiba-tiba hidup bersama dan menggambarkan kebahagiaan bersama dari kedua sudut pandang.
Download Doukyonin wa Hiza, Tokidoki, Atama no Ue. Subtitle Indonesia
List Episode

Release Date

Download