Egao no Daika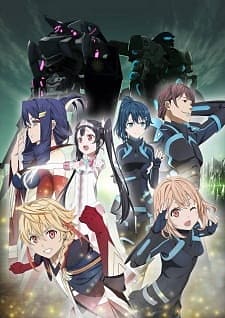 Japanese: エガオノダイカ
Premiered: Winter 2019
Aired: Jan 4, 2019 to ?
Status: Ongoing
Genre: Military, Slice of Life, Drama, Fantasy,
Durasi: 24 min.
Episode: -
Rating: -
Studio: Tatsunoko Production
Sinopsis
Di planet yang jauh dari Bumi, ada kerajaan yang penuh dengan senyuman. Putri Yuuki berusia 12 tahun, dan akan memasuki usia sensitif dalam kehidupan. Setiap hari, dia menangis, tertawa, dan terkadang, hatinya berdebar-debar karena gembira. Sementara itu, dia hidup dengan riang di istana kerajaan. Stella berusia 17 tahun dan seorang prajurit yang cakap. Namun, dia selalu tersenyum... karena tersenyum sangat penting untuk hidup. Ini adalah kisah tentang dua gadis yang lahir di planet yang jauh.
Download Egao no Daika Subtitle Indonesia
List Episode

Release Date

Download